Current:
Past:
Amer Chami
Andrew Liyanage
Solange Mbanefo
Kizzy Memani
Cecile Morden
Ndjaka Mtsetwene
Lehlohonolo Ndlovu
Phathu Nembilwi
Giorgia Young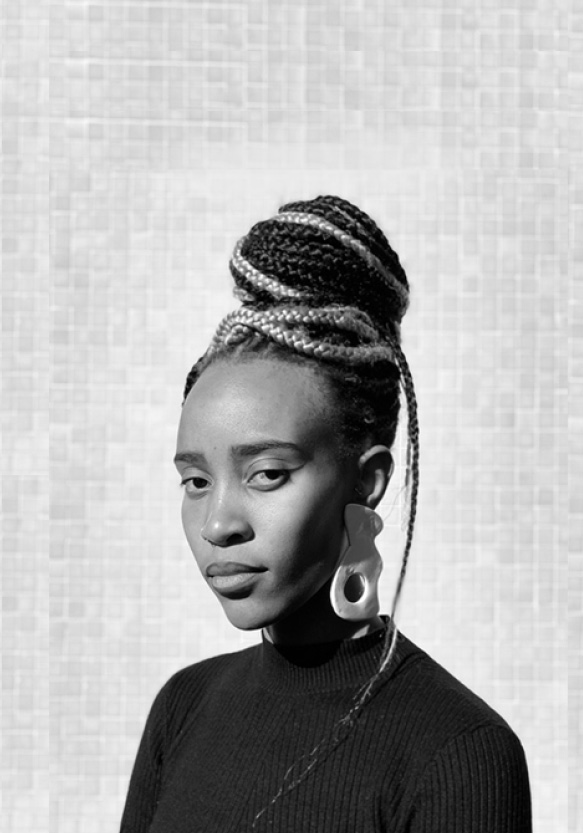 FOUNDER + CONTRIBUTOR
Khensani Jurczok-de Klerk is an architectural designer, researcher, performer.
At the centre of her practice is an interest in spatial storytelling and commitment to spatial education. Her her practice focuses on intersectionality and safe space, questioning the role that architecture plays in relation to Gender-based violence. She is conducting a PhD as a fellow at the Institute for the History and Theory of Architecture (gta) ETH Zürich.
She is local to South Africa and Switzerland.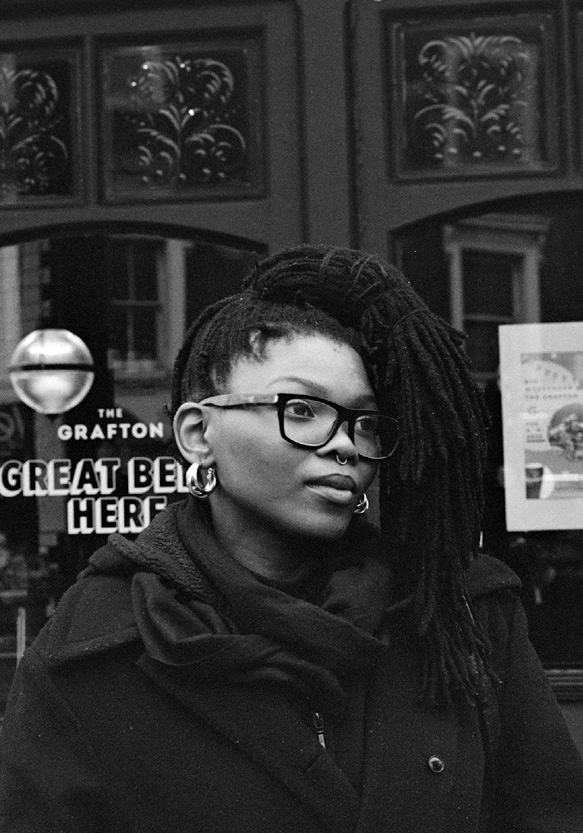 CONTRIBUTOR
Lesego Bantsheng is an urbanist, researcher, sculptor, and landscape architect.
She is interested in cosmologies and technologies from rural geographies. Through research, machine learning, clay, and mycelium she explores speculations regarding both the past and future of rural and peri-urban spatiality. She thinks of the archive as a series of prompts that can be re-evaluated through critical fabulations.
She is local to South Africa and The United Kingdom.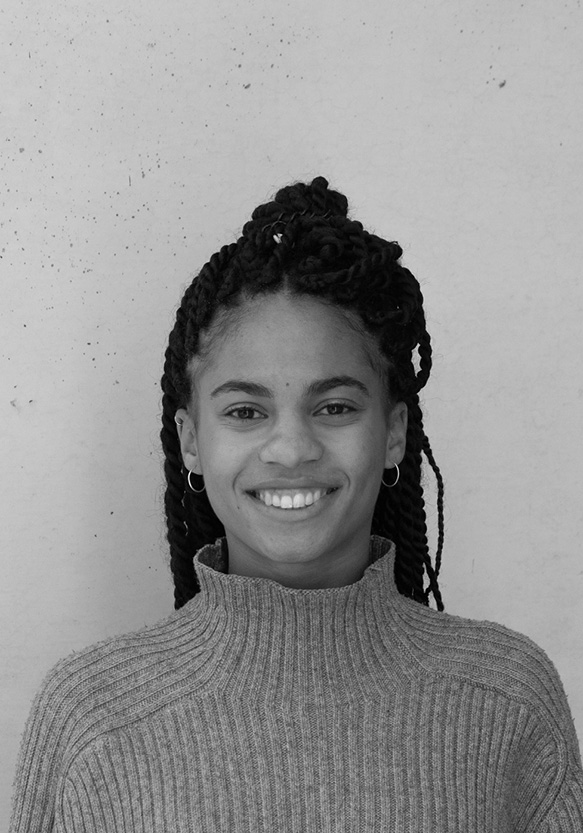 CONTRIBUTOR
Abdé Batchati is an architecture graduate.
She's interested in community-based and self-organized systems, centering both self-empowerment and holistically sustainable approaches. While actively engaging with wider kinds of knowledge, skills and people, she wants to create spatial experiences that encourage play, reflection and involvement.
She is local to Germany while deepening her relations to Togo.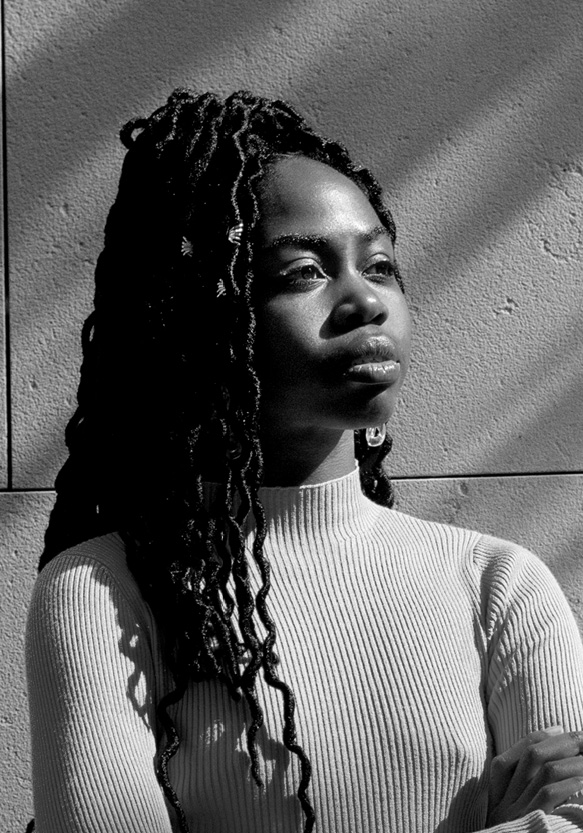 CONTRIBUTOR
Iyo Bisseck is a designer, programmer, and artist.
‍Her work explores biases that show the link between technologies and systems of domination, with a specific focus on racial bias in the realisation of virtual agents.Through her work as a website designer, she also supports many initiatives to have a digital archive. As an artist, she is interested in creating alternative and collaborative narratives using virtual tools. 
‍She is local to France and Cameroon.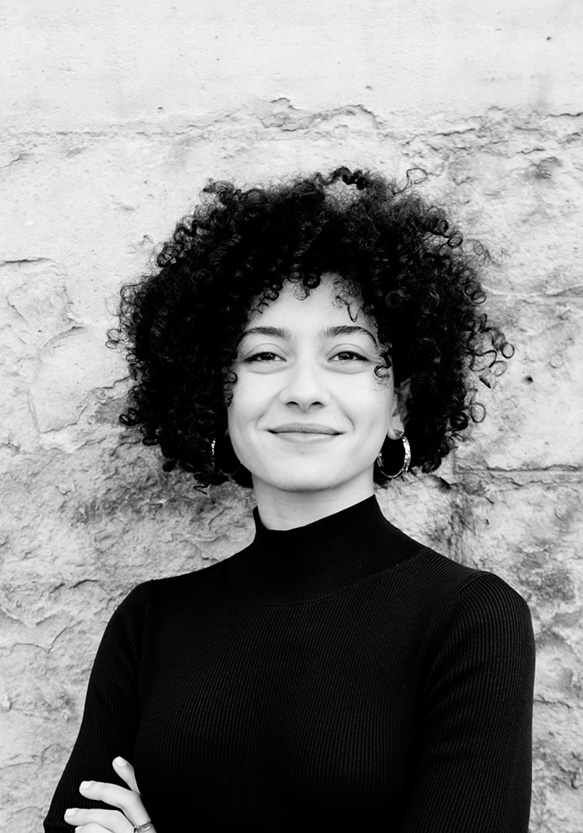 CONTRIBUTOR
Meriem Chabani is an architect and urban designer.
Her interest lies in putting the margin at the center. She is co-founder of NEW SOUTH, a practice investigating. She currently teaches at the Ecole Nationale Supérieure d'Architecture Paris Malaquais (FR), Royal College of Art (UK) and HEAD Geneva (CH). In 2020, Meriem won a Europe 40 under 40 award from The European Centre for Architecture and The Chicago Athenaeum.
She is local to France and Algeria.
ADVISORY CONTRIBUTOR
Afaina de Jong is an architect and researcher.
She works on the boundary of architecture and art with her studio AFARAI. Her work is deeply connected to represent people and cultural movements that are not traditionally represented in architectural form. De Jong situates her work and its form languages, colors, patterns and narratives in the public realm as part of the collective imaginary. Her discourse is international and intersectional, connecting counterculture with architecture. As a studio AFARAI considers itself a feminist practice that encourages change on social and spatial issues and that accommodates differences.
She is local to Amsterdam, the Netherlands by way of Surinam, South America.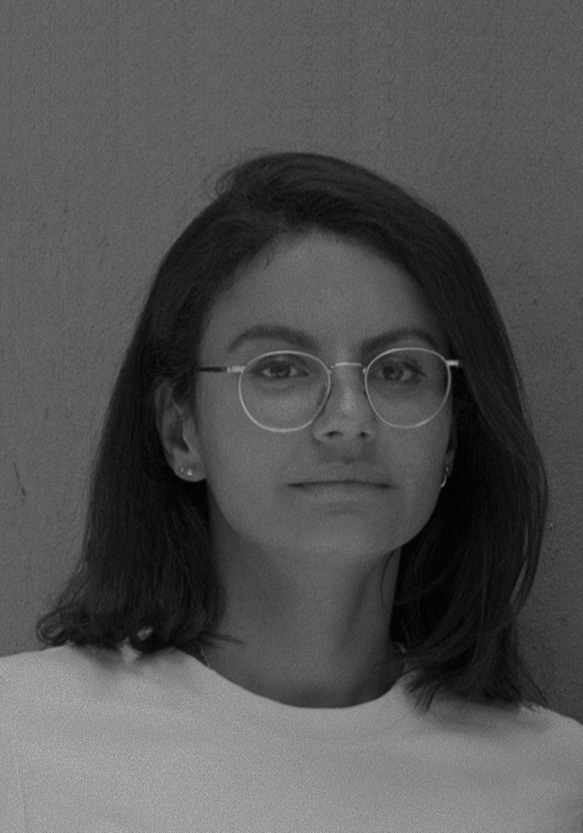 CONTRIBUTOR
Sara Frikech is an architect and a doctoral fellow in landscape and urban studies.
Her work - including models, objects and installations - stems from a deep interest to understand the many layers of our hybrid realities. She employs overlooked narratives and lenses to explore issues connected to the built environment. In an attempt to find ways to reflect upon existing spatial forms and to reimagine new ones.
She is local to the Netherlands and Morocco.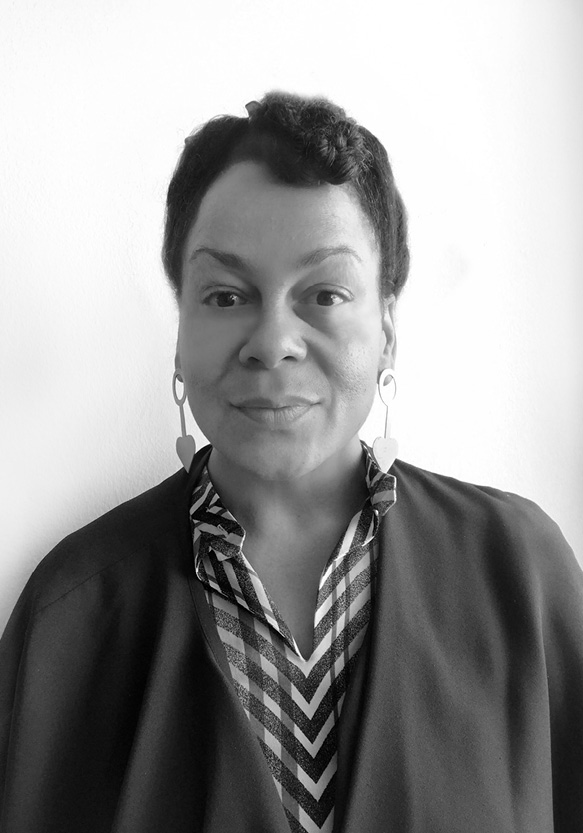 ADVISORY CONTRIBUTOR
Danielle Harris is a fashion designer, networking design facilitator, educator.
In the ongoing deepening of holistic design principles of design between clothing, body and object, she expands the conventional understanding of design practice in exchange with the BA + MA students. These questions shape her progressive teaching methods from conceptual drafts to practical assembly procedures >> rethink representation - accessVOIR >>. She has a Masters in Art, Design and Innovation and a CAS in Digital Cultures, University of Basel. 
‍She is local to Switzerland.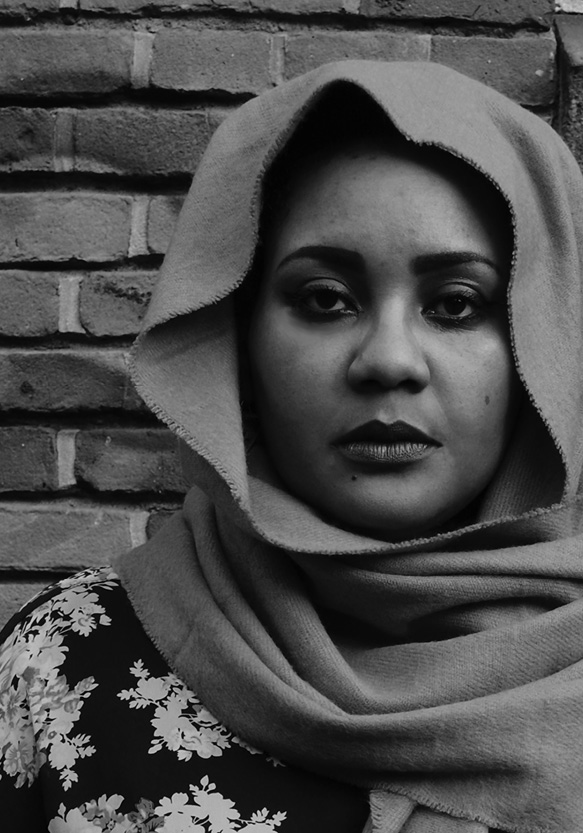 CONTRIBUTOR
Ola Hassanain is a visual Artist, educator and critical space practitioner. 
Her practice works through a concept of 'space as discourse', developing 'spatial vocabulary' as means to aspire to different political ecologies and alternative futures. Ola is currently lead lecturer at Blackerblackness Master course at Sandberg Institute. She is currently a resident at Rijksakademie van Beeldende Kunsten in Amsterdam. She has had various commissions Chicago Architecture Triennale, Sharjah Triennale amongst others. 
She is local to Sudan and based between Amsterdam and Khartoum.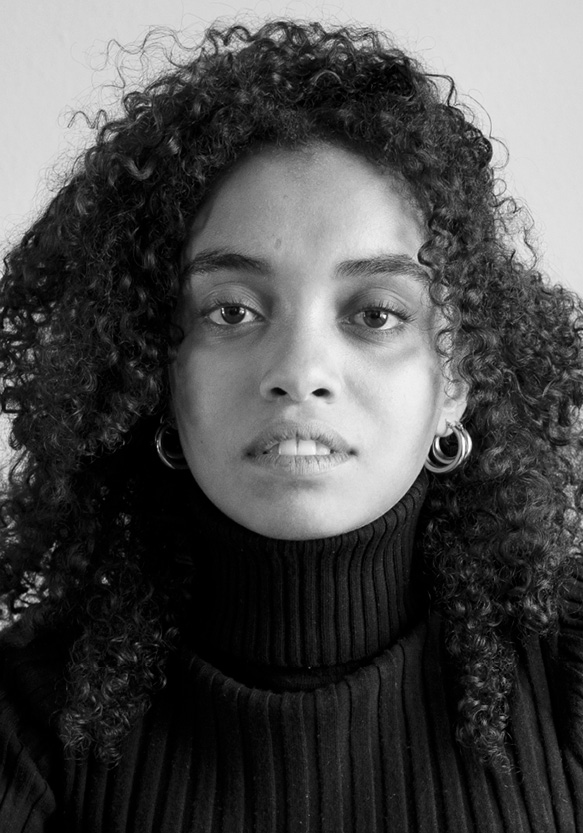 CONTRIBUTOR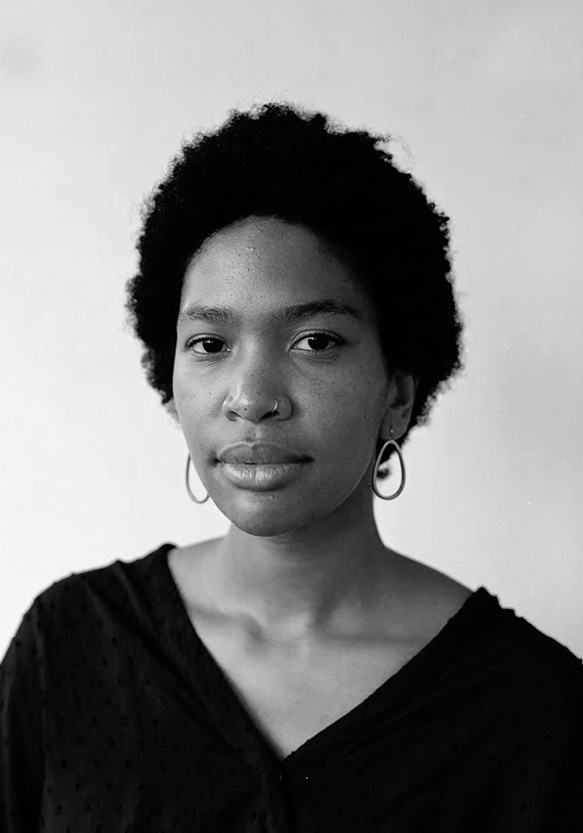 ADVISORY CONTRIBUTOR
Mmakhotso Lamola is an interdisciplinary artist, researcher, writer, and architect.
Her intimate process-based research practice forges new modes in archiving to create more personal and softer narratives about urban space, identity and contexts. She produces research and work that releases the impetus to discover, in favour of the need to recover, heal, listen, and give voice to the silenced; in this way she aims to complicate what seems simple and advocate for vulnerability above all else.
She is local to South Africa.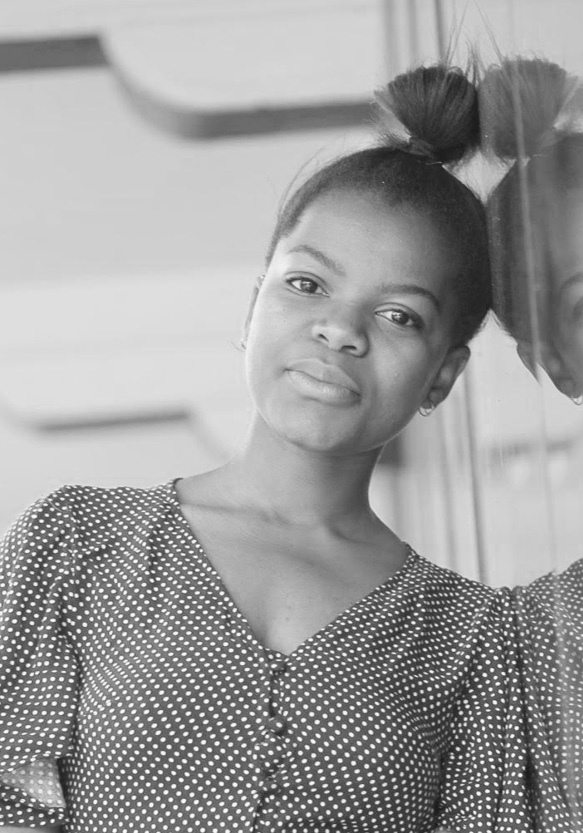 CONTRIBUTOR
Tshegofatso Mako is an interior and architectural designer.
She is the founder of Makography Studio, an Interior studio as well as Makorder which focuses on providing objects for essential living. Previously she obtained her Masters degree in architecture at Politecnico di Milano. At the core of her design approach is expressive, creative, social design.
She is local to South Africa.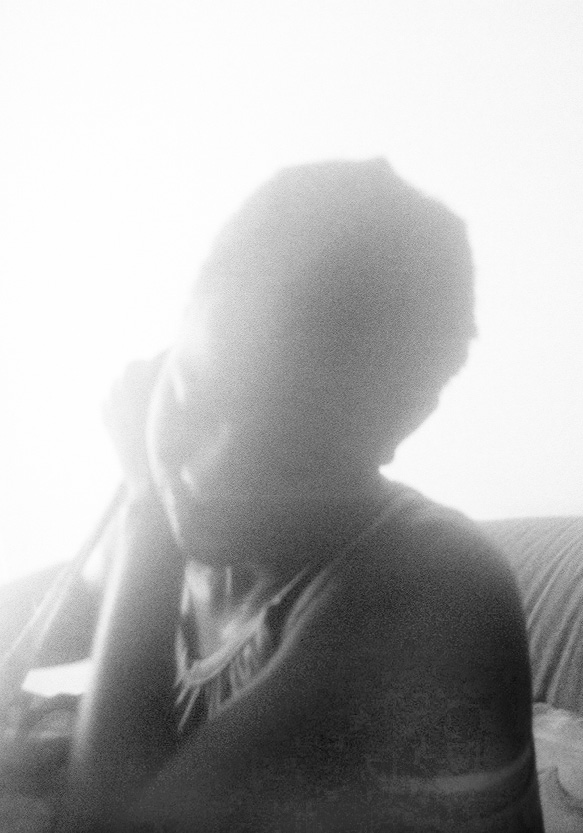 ADVISORY CONTRIBUTOR
Kabelo Malatsie is an organiser and curator.
She is currently living and working in Bern, Switzerland.
She is local to South Africa.
ADVISORY CONTRIBUTOR
Tapiwa Manase is an ar(tist)chitect, researcher and designer.
She believes in: multidisciplinary collaboration, community-based design using holistic bottom-up approaches. Tapiwa translates climate, socio-cultural heritage, economic framework and local identity toward informing positive perceptions of overlooked communities, using architecture as a tool. 
She is local to Austria, Botswana and Zimbabwe.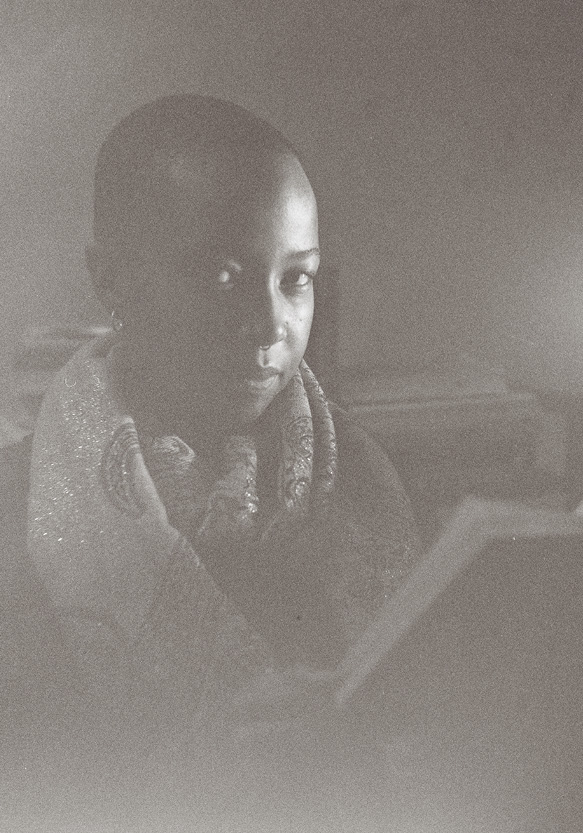 CONTRIBUTOR
Aisha Wanjirū Mūgo is an urbanism & migration researcher, film photographer
With a background in Urban Studies and Migration, she has a strong passion for African cities and African mobility. She is deeply invested in developing new ways in which we can begin to (re)-think and (re)-imagine urban space and movement within the African context. She uses the medium of analogue photography as to immerse herself in reclaiming and returning the gaze, committing herself to her lifelong project of Archiving the Self.
She is local to Kenya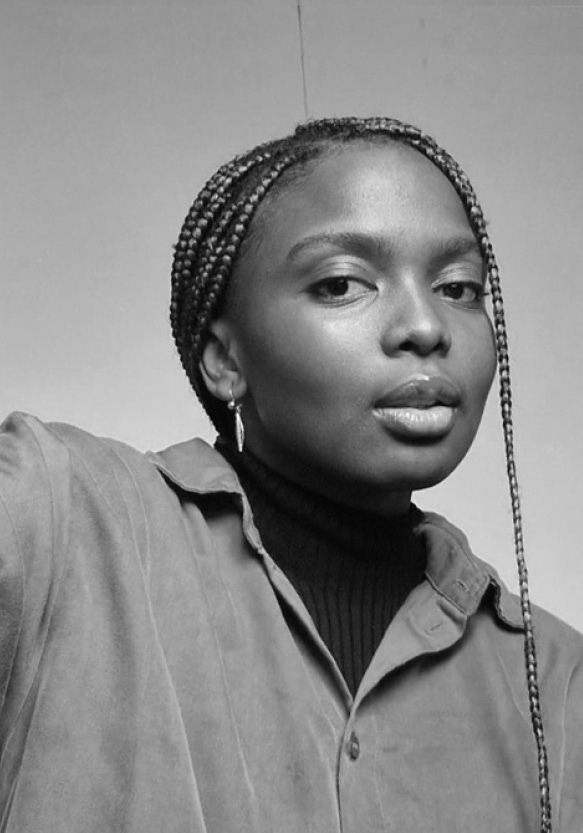 CONTRIBUTOR
Aude Tollo is an architectural designer, researcher and writer.
She is currently completing her Part 2 in architecture at the Architectural Association. She is part of PATCH, a collective founded by the 2020-2021 cohort of the new architecture writers based in London. Her personal practice is multidisciplinary and looks at non canonical ways of knowing and archiving through earth architecture representation and speculation. 
‍She is local to the UK, Switzerland and Burkina Faso.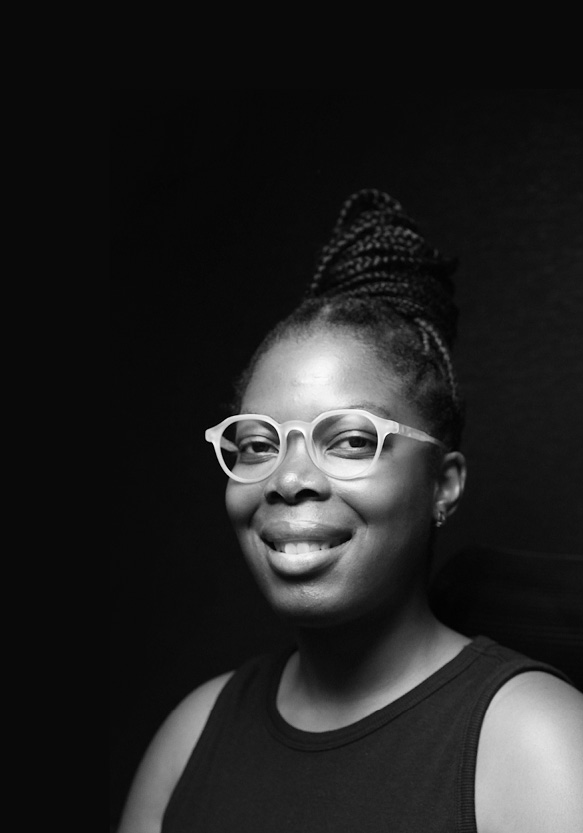 CONTRIBUTOR
Neo Twala is a post production coordinator. 
With a background in promo directing and edit assisting, in the past few yearsshe has had the privilege of working on Netflix productions as an assistant editor and VFX assistant editor, which she believes has exposed her to the detail of post production. With each production having its own identity, she has gained a significant amount of experience from the reception of scripts, to picture lock and finally, to delivery. She is looking forward to sharpening her skills with each production and using them for good in South Africa's film and television industry.
‍She is local to South Africa.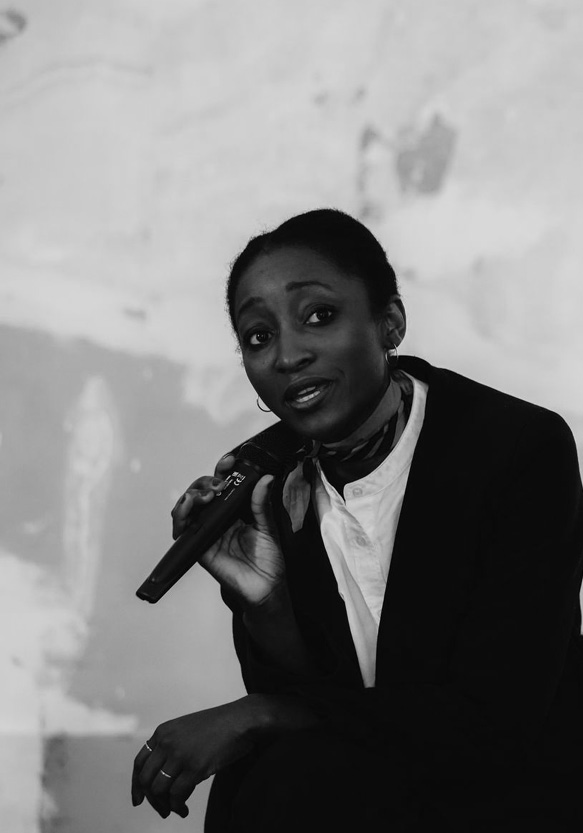 ADVISORY CONTRIBUTOR
Margarida Waco is an architect, writer, and educator.
A native of Cabinda whose practice straddles architectural design, research, teaching, curating, and publishing. She is an editorial advisor to The Funambulist - a bimestrial magazine dedicated to the politics of space and bodies, as well as an associate lecturer at the Royal College of Art, where she teaches and convenes Architectural Design Studio (ADS) 8: Anatomies of Ecological Bodies. Her work has appeared at Palais de Tokyo, Ellipses Journal, Malmö Art Museum, Critical Borders Research School, Nyansapo Afrofeminist Festival, Archive of Forgetfulness, Afterall Journal, amongst others. 
She is local to Cabinda (AO) and Denmark.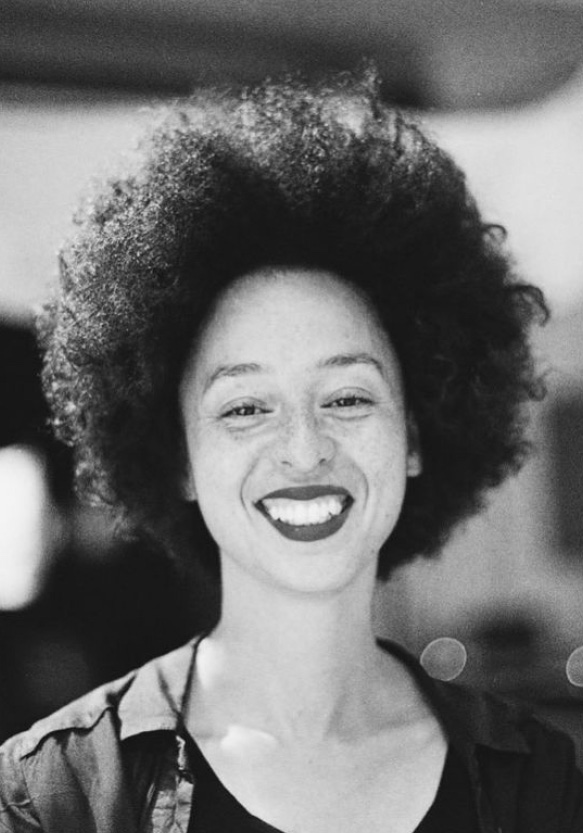 ADVISORY CONTRIBUTOR
Ilze Wolff is an architect.
‍She co-directs Wolff Architects with Heinrich Wolff, a practice concerned with an architecture of consequence. Their built work includes public infrastructure projects, cultural educational buildings, exhibition architecture and urban interventions of repair and restoration. Ilze has developed an enduring yet critical public culture around architecture through initiating exhibitions, film projects, public interventions and publication. She is the co-founder and editor of the publication and research platform pumflet: art, architecture and stuff which focuses on the black social and spatial imaginaries. 
She is local to South Africa.